REO / P&P Suppliers

Foundation Floors offers flooring materials from brands you know at the best prices. We carry bamboo, engineered, laminate, carpet, tile, vinyl, stone, and solid hardwood flooring. Visit FoundationFloors.com to learn more about our products.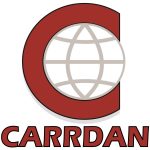 At Carrdan Preservation Supplies we strive to meet your property preservation supply needs. We take pride in offering competitive pricing, fast shipping and exceptional customer service. Let us help you to achieve the cost savings and response time you have been searching for.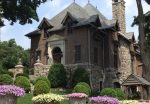 Our clients demand top-quality windows and doors that are beautiful as well as durable and Artistic has three decades of experience in meeting both needs. Our company is fully staffed with designers, engineers and project managers that provide valuable in-depth consultations to help you choose the products that are best for your design or home. No matter how small or large your project is, Artistic will provide the key insight and attention to detail you require. Artistic offers a wide selection of custom designs and we are ready to build any product to your specifications. The Artistic team hand selects only the finest hardwoods, glass and hardware the industry offers and creates hand-crafted products that will carry your home into the next century.